Town Board Meetings
2nd Tuesday - 6:30 PM
Meeting dates are subject to change. Watch for agenda postings.
Fire Department
---
Fire Dept. meets every 3rd Tuesday
1st Responders meet every 3rd Monday
Ryan Debroux, Fire Chief - 715-297-2896
Kevin Borchardt, Deputy Chief - 715-370-7541
Kathy Sturm, 1st Responder Captain - 715-218-5293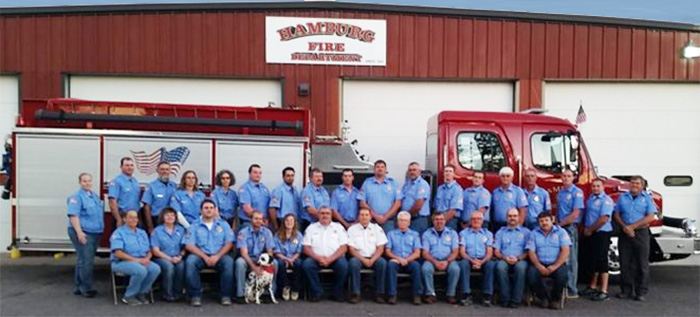 Founded in 1961, the Hamburg Fire Department has protected the community wholeheartedly with efforts to provide a safe community. All firefighters and first responsers dedicate their time voluntarily. They also volunteer their time to provide the community with educational programs, such as the "Fired up to Read" program, fire prevention day and hunter safety.